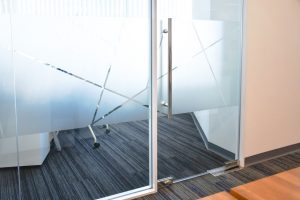 Blog | December 30, 2021
What are the Applications of Privacy Glass?
Privacy glass is an intelligently designed and technologically advanced glass solution that is making its way into almost every modern building that you can think of. Architects and designers are using it in such a way that it provides ample light for your room without compromising your privacy. Different types of privacy glasses have numerous […]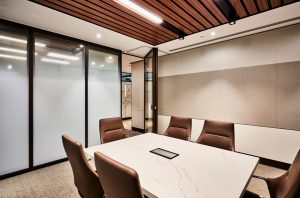 Blog | December 30, 2021
What is Switchable Glass?
Switchable glass is also known as smart glass and has become one of the biggest trends in home construction because of the many benefits it offers. This type of glass has a special glazing that alters the light transmission properties of the glass when certain conditions are met. These conditions can be the application of […]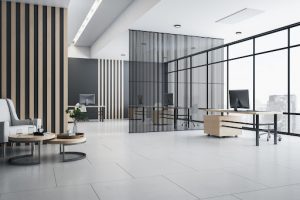 Blog | November 24, 2021
Window Glass Types for Commercial Spaces
The correct choice of window glass and frame (or worse, lack thereof) can make or break the entire look and feel of your workspace. Every commercial space needs to represent the business' theme and idea in the most accurate way possible and it can be done by choosing the right type of window glasses and […]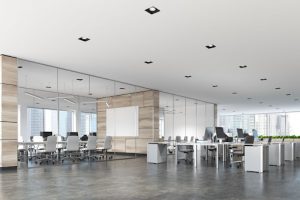 Blog | November 24, 2021
What is Smart Glass and How Does It Help?
Smart glass or switchable glass is a relatively new type of glass that can be turned translucent/opaque and vice versa with a press of a button or with a tap on the application. All of this is possible thanks to the magic of PDLC (Polymer Dispersed Liquid Crystals) that consists of microscopic droplets of liquid […]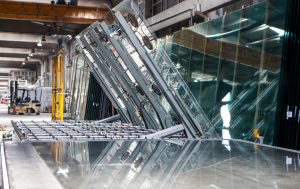 Blog | November 24, 2021
Why should you find the perfect glass manufacturing companies in India?
Glass is one of the most common things that we see in our lives, however, making it is not as easy as we may think. There are a lot of detailed processes that must be taken into account, and a slip-up in even one of these processes can cause the glass to be an inferior […]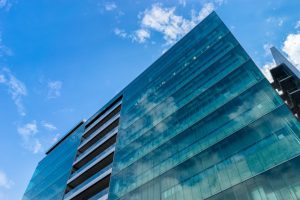 Blog | November 24, 2021
What is solar glass and how does it help?
In these times, when energy efficiency has become a dire need, most builders and developers are striving to make their commercial and residential spaces as energy efficient as possible. A key way to achieve that is by using solar glass in all the windows. Solar glass refers to a specially coated glass that prevents heat […]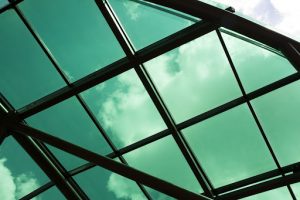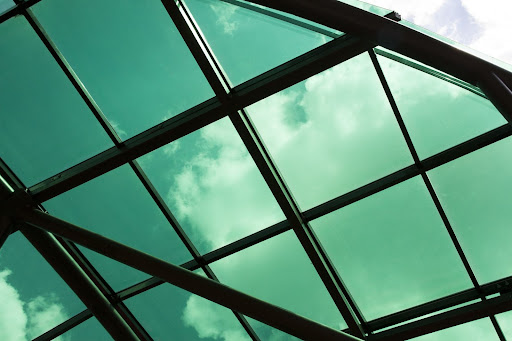 Blog | November 9, 2021
What Are The Benefits of Green Tinted Glass?
A little thought towards what goes in the windows can go a long way when it comes to building sustainable and comforting commercial or office spaces. If you have often felt like drawing the curtains during the daytime to reduce the amount of light pouring in but don't want to darken the room, then you […]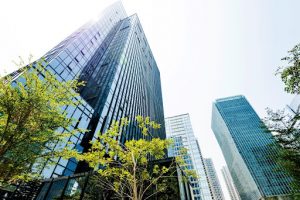 Blog | November 9, 2021
Can Glass manufacturers in India help you reduce your carbon footprint?
With every country racing to decrease their carbon footprint, it's important to do your part and help save the planet you are living on. There are numerous ways through which you can reduce your carbon footprint like carpooling, using public transport, switching off appliances when not in use and using eco-friendly materials in your house […]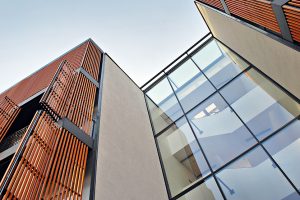 Blog | October 1, 2021
What are the different types of glasses for residential use?
If you have ever taken a walk around your neighbourhood in an area where modern buildings are being constructed, you would have noticed one common element across them all. Modern residential homes use a lot of glass to make the homes look great. You would have probably spotted large windows, glass balconies, and even sliding […]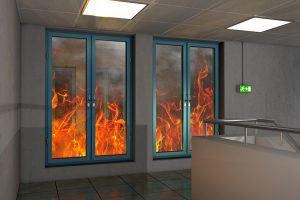 Blog | October 1, 2021
How can fire resistant glass improve the safety of your building?
Natural calamities such as fire cannot be predicted, and they leave behind a lot of damage for homeowners and businesses in commercial buildings. While you cannot gauge the likelihood of a fire breaking out, you can certainly do your bit to minimise damage caused by the same. A great solution is using fire resistant glass […]