Windload Calculator
The facade of every building is subjected to some kind of pressure from the environment. The AIS Wind load software is designed for wind-loads for various Indian cities specified in IS 875. The software then uses the calculations specified by ASTM standards to calculate the effect of winds on various glass types, and provides results on whether the glass type chosen by the user is safe for use for that particular application.
Inputs
City for past 30 years of weather data for that city
Location of building
Size of building
Size of glass panels
Type of glass being used
Type of glazing and support for glass
Outputs
Total load on the glass
Total deflection of glass
Acceptable limits specified in ASTM standard
Glass passes or not
Detailed Report and minimum configuration required to pass for the same glass size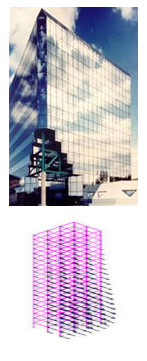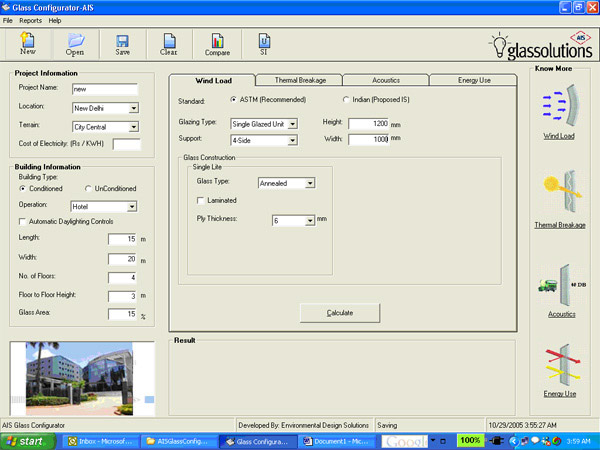 Windloads
One of the design requirements of glass used in buildings is to resist the loads created by wind. Wind Load module of Glass configurator 1.0 provides the professional and other specifying authorities to determine the appropriate glass thickness and type to meet the wind load at selected location in India. It generates the results that are consistent with ASTM E 1330 standards and Proposed Indian Standards. The inputs that are required for the calculation are the location and the terrain where the building is located, the height and width of the building, height and the width of the glass pane and type of glass that can annealed/ heat strengthen/ tempered/ laminated.

If you need a calculation to be made, please contact your AIS Technical Sales Manager.