Have you ever come across an attractive glass surface whose surface is not entirely transparent but somewhat translucent? frosted glass has a different appearance than clear glass. It can be used in a variety of applications to improve the aesthetic appeal of a room. Let's take a closer look.
What is Frosted Glass?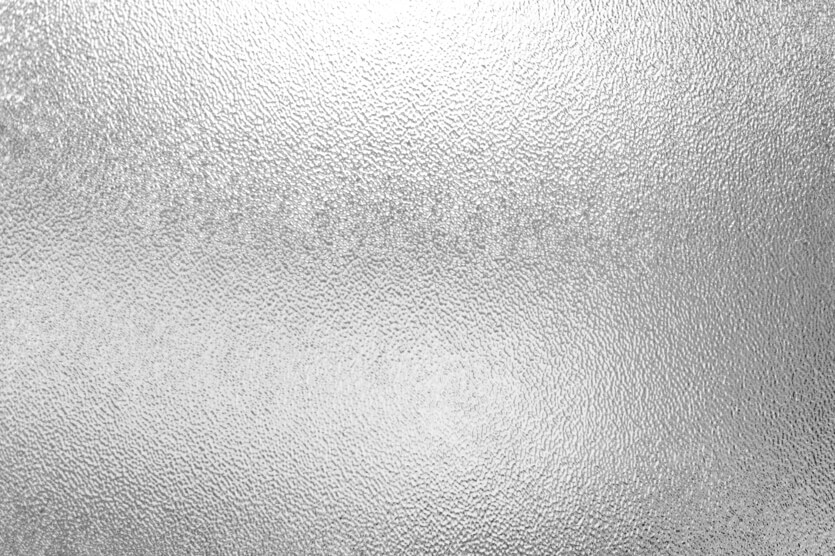 frosted glass is created by taking a sheet of glass and sandblasting or chemical etching it to make it transparent or opaque. frosted glass panes mask visibility and provide plenty of privacy without sacrificing natural light. It is an excellent alternative to curtains or blinds and takes no upkeep. The glass appears transparent due to light scattering during transmission, obscuring vision even as it transmits light. frosted glass can also be made by applying a vinyl film that serves as a stencil to the surface of the glass or by using canned frosted glass sprays.
There are 2 types of frosted glass-
Sandblasted frosted glass
Acid Etched frosted glass
Using frosted glass in bathrooms
Bathrooms provide you with moments of solitude. We often think of it as a haven where one can think and reflect, often for hours on end. Adding frosted glass windows and shower stalls to your bathrooms is a perfect way to let in a lot of natural light and obscure the outside view.
Furthermore, since bathrooms deal with moisture, you need material like frosted glass that is non-corrosive and resistant to mildew. frosted glass panes are perfect in such situations because they comfortably withstand moisture.
Using frosted glass in bedrooms
One may use customised frosted glass designs to spruce up old closets. Bedroom wardrobes are an essential part of home décor. Stylish cabinets can brighten up a room, while sloppy-styled closets can make the room appear unkempt.
To cover up your closet doors with frosted glass, choose a design that complements the rest of your bedroom. You might also go for partially frosted glass doors. This design feedback can enhance the sense of space in your bedroom, mainly if it is small in size.
Using frosted glass for skylight windows
The majority of windows let in natural light from the front, but skylights let in light through the roof. This invention floods homes with natural light during the day. Furthermore, your home is not subjected to sun glare, which is not always the case for conventional windows. Install a skylight with frosted glass in your roof for a long-lasting diffused light effect.
Using frosted glass for partitions in your living room
Install frosted glass partitions to open up your living room. These components are usually made of wood, but frosted glass panels have recently gained popularity. Frosted glass partitions have both privacy and an open feeling. frosted glass panels are an excellent addition to a small living space.
Using frosted glass for doors or windows of the study
Suppose you intend on constructing a small study or home office. In that case, frosted glass windows and doors will provide much-needed privacy as well as plenty of natural light. Furthermore, since frosted glass is easy to clean, it is an excellent option for corner doors and windows that may be susceptible to dust accumulation.
Final Thoughts
Frosted glass is the trendiest home decor option with a lot of utility. It offers a way for natural sunlight to enter the rooms while obscuring the view from outside, providing much-desired privacy. It is corrosion resistant and is a perfect partner for your washroom, which deals with a lot of moisture.
You can use it to spruce up the bedroom closets. Frosted glass can be used in small living rooms as partitions to open them up. Since it is effortless to clean, they make ideal choices for corner doors like in a study susceptible to dust collection. They can also prove beneficial for skylights to provide a diffused light effect and prevent glare in the room.
Making glass panes perfectly opaque or transparent is a work of art. So, you must choose a highly competent glass manufacturer for all of your home or office glass requirements. AIS Windows is the place to go for high-quality frosted glass panes with a variety of design choices. Our team of experts will help you with every step, from product selection to installation and even after-sales assistance.