In this fast-moving world, innovations take place every day and in every sector. Styling your homes and offices becomes an integral part of enriching the look of the space. However, choosing the right glass for your homes and offices can be overwhelming. The different styles, materials and features can be daunting to choose from. Hence, researching beforehand is vital as knowing the best alternative for glass applications is essential.
Types of glass
AIS offers you a variety of glass such as frosted glass, lacquered glass, tinted glass, tempered glass, laminated glass and many other types. Such types of glass can be used for your interiors, i.e. doors, partitions, staircase, shower screens, etc. and your exteriors, i.e. windows, facades, etc. Below, we have listed the ideal glass products for the interiors and exteriors of your homes and offices.
For interiors:
AIS Décor Lacquered glass
With our lacquered glass range, you can make your interiors look innovative and fresh. This glass is manufactured by applying special high-quality paint to one side of the glass. With colour and light effects, lacquered glass helps convey a bright and creative appearance for walls and furniture. Enhanced by the glass, the colour brightens up interiors and animates the surroundings with reflections and brilliance. You can use this type of glass in your kitchens, bathrooms, living rooms and offices, doors, walls, cabinets, etc.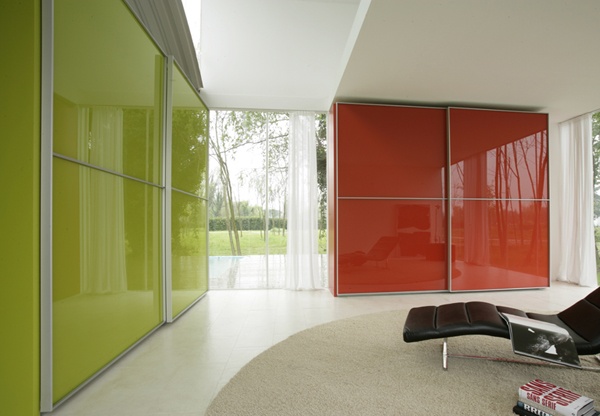 AIS Securityglas
Another glass to use within the interiors of your home is laminated glass. This glass is manufactured by adhering to two or more sheets of glass together with a flexible PVB interlayer. The PVB interlayer filters the sun eliminating up to 99% of UV rays while allowing the essential visible light to pass through. The bond between the glass and interlayer can absorb accidental human impact. In case if the glass breaks, the fragments adhere to the interlayer, thus minimizing injuries to people. This glass also offers people excellent sound insulation properties.
AIS Stronglas
Tempered or toughened glass is a type of safety glass processed by controlled thermal or chemical treatments. This process makes the glass 4 to 5 times stronger and increases its strength compared to standard glass. In times of breakage, the tempered glass breaks into small fragments that cause minimal damage to the people. As a result, it can be used for various interior and exterior applications with ease.
AIS Swytchglas
This type of glass can alter the light transmission properties that can instantly turn transparent or translucent at the flick of a switch. You can use this glass in doors, windows, skylights, and partitions to provide better privacy and aesthetics.
For exteriors:
Insulated Glasses
Insulated glass consists of two or more panels of glass separated by an air space and aluminium or other types of spacer. The combination of two panels of glasses and the trapped air makes insulated glass a superior energy-efficient method of glazing. By installing this glass, you are guaranteed to reduce heat build-up in summers and heat loss and condensation in winters.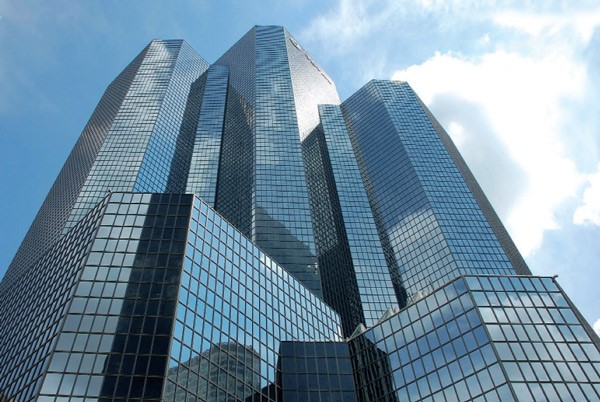 Installing this glass will also provide air conditioning, heating costs, lower UV transmission, increased wind load strength and many other benefits.
AIS Opal
This type of glass can be helpful to prevent the entry of light into your space. It is available in a wide range that meets every need and provides excellent value for money. With us, you can get customized glass in different sizes, patterns and thicknesses.
AIS Tinted
If solar heat is an issue for your space, installing tinted glass is the right way to go. It absorbs 30% to 45% of the solar heat and helps reduce energy costs. Our glass is also highly flexible and can be used to incorporate new design trends into your space.
With our products and services, you will feel comfortable, safe and secure.
However, settling on the right glass can be complex, with such a wide range at your disposal. In such cases, choosing a well-known glass expert can be very useful. A glass expert on board can do wonders to the look of your homes and offices.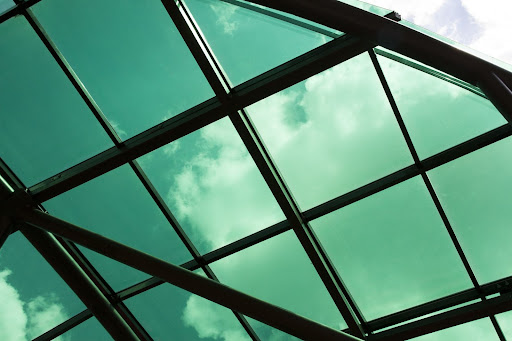 Soft-coat Reflective Glass
This glass is made by depositing metal particles on the glass surface by a chain reaction in a vacuum vessel. This glass is also known as soft coat glass. It offers better shading coefficients than any other pyrolytic coated glasses.
Hard- coat Reflective Glass
Hard coat glass is highly durable and can be heat treated with ease. This allows it to be curved according to your requirements and can be purchased in different sizes and thicknesses and available in various colours.
Types of Glasses for Residential Spaces
While looking at the beautifully constructed modern homes in your locality, you may not necessarily notice any difference in the glass used in such homes and the glass used in older homes. However, there's more to the glass than what meets the eye! Modern homes use high-performance glass, which is very different from the plain panes of glass that you see in older homes. High-performance glass is designed in a unique way to meet the needs of homeowners. Where regular glass can shatter easily, high-performance glass is solid and resilient.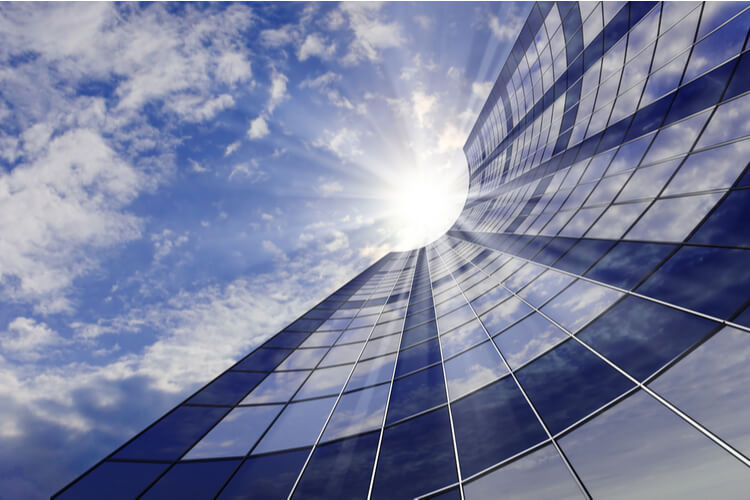 Regarding the different types of glasses you should browse, here are a few high-performance options that you definitely cannot ignore.
Low-e glass

You must have learnt about the harmful rays of the sun in school. UV and infrared rays can lead to the development of skin cancer and other health concerns, which is why it is essential to minimise your exposure to them. One way to do that is by installing Low-E glass or low emission glass in your windows and sliding doors. This type of glass only allows visible light to pass through it and enter your home. In other words, it blocks UV rays and infrared rays, ensuring that you are safe. This is one of the different types of glasses that many homeowners are using today.

Solar control glass

While light entering certain parts of the home can be a boon, light in other factors can be a curse as it can make it challenging to sit in that room when it gets too hot. In such cases, the best course of action is to get solar control glass. This is a particular type of glass that has an oxide coating. The coating ensures that the sun's rays bounce off the surface of the glass and do not enter your home. Natural light will still enter your home, and you won't have to worry about a dimly lit environment. The primary function is to prevent the buildup of heat. The most significant benefit of this is that you won't have to rely on the AC all the time.

Solar Low-E Glass

You cannot go wrong with solar Low-E glass when it comes to different types of glasses that offer dual functions. This glass has the same solar coating as solar control glass and has Low-E glass properties. This means that it will ensure that the sun's heat bounces off the surface and does not lead to heat accumulation indoors. It will also ensure that the UV rays and infrared rays do not enter your home. Such glass is a good option for areas in your home that need to be well-lit and in constant use.
Where Can You Use Different Types of Glasses In Your Home?
High-performance glass has many applications, and you can use it to beautify your home quite easily. Some of the common ways to use these different types of glasses in your home are:
The building facade can be made of high-performance glass to retain that modern look without causing the home to heat up significantly.
Skylights can be built while using these different types of glasses. You can also create high windows near the roof with these glasses.
You can create glass windows all over the home with the help of these different types of glasses. You can also use them in sliding doors.
Internal partitions can be created using high-performance glass to improve the overall energy efficiency of your home.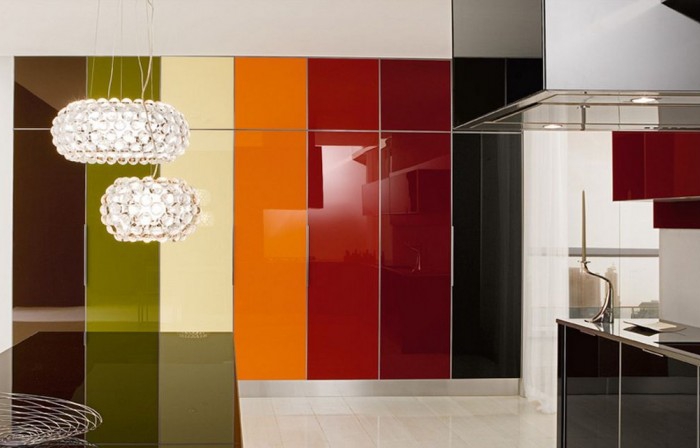 Types of Glasses for Commercial Spaces
Every organisation wants to provide a contemporary and inspiring space for their employees to work in. This is why modern commercial areas are high in demand. One of the main elements that can help create a professional ambience is the types of glasses you use on the exterior of the building and the interior. Don't let yourself believe that there is only one type of glass suitable for commercial spaces! There are many feature-rich ones that you can choose from to transform any commercial space into a modern one.
These days, many companies strive to minimise their carbon footprint. Efforts taken to reduce their energy are also often touted as CSR activities, which is why offering commercial spaces with built-in solutions for energy efficiency can be an excellent idea for builders and developers. Energy-efficient glass is one of the best types of glasses that you can use for this.
On the other hand, one of the most basic expectations that any employee has is a calm ambience in which to work. This is where solar control glass comes into play. Solar control glass is designed with double glazing to ensure that the room's heat is minimised. As a result, the space will not heat up as quickly, which will significantly create an excellent ambience for employees.
Solar control glass can be used throughout the building, in any window. AIS offers three different types of glasses within the heat control range. These are:
Low-E – Also known as low emissivity glass, this ensures that the UV and IR rays do not enter the space. As a result, while light can heat, heat is not allowed to enter. This keeps the area cool.
Solar control glass – As discussed above, solar control glass is one of the most popular glasses used in commercial spaces to reduce heat infiltration.
Solar control Low-E glass – This is one of the types of glasses that block solar radiation and ensures that the interiors do not heat up. This is the most appropriate for areas that face much solar glare daily.
On a similar note, you can also use such types of glasses on windows in malls, stand-alone stores, or restaurants to ensure that the consumers inside can enjoy a relaxed ambience. These types of glasses are pretty versatile and can be used anywhere.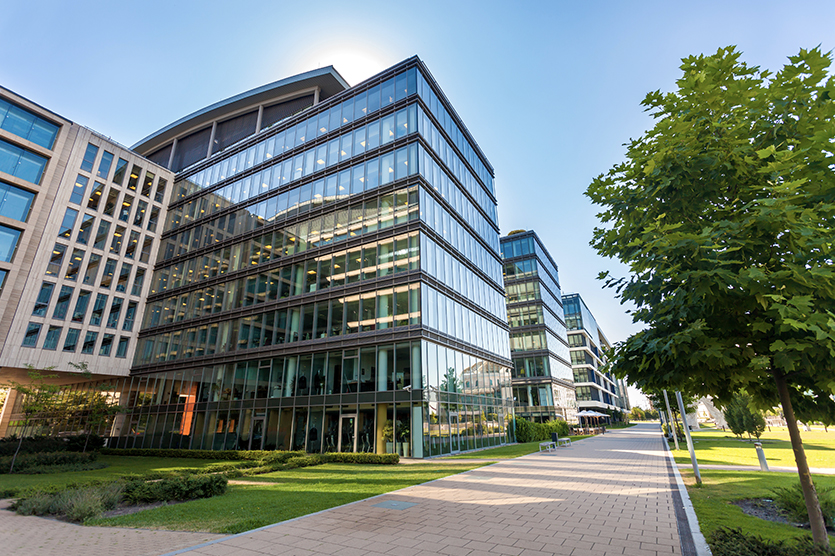 Glass For Privacy
When creating a commercial space, you need to think about the interiors as much as you think about the exteriors. Offices require a certain degree of privacy both from the outside world and within their four walls. Here are some types of glasses that you can use to enhance the privacy of your buyers:
View control glass – View control glass is designed to obstruct the view from certain angles. This is one of the types of glass ideal for placing on large windows that look out into shared spaces.
Glass with Polymer Dispersed Crystal – This is one of the best types of glasses that can be used in the interiors of the building, especially in private cabins or conference rooms. With the touch of a single button, the glass will become opaque, thereby ensuring that people cannot look into the cabin or conference room.
Back painted glass – Back painted glass is one of the glasses used to add a pop of colour. Since different organisations have their corporate colours, such glasses are most appropriate for common areas such as the lobby, terraces, balcony and canteen. This type of glass is not see-through and can be used to create a partition to enhance privacy.
The Asahi India Glass Ltd (AIS) Advantage:
AIS glass is India's leading integrated glass solutions company that offers a variety of glass for different purposes. AIS provides a comprehensive bouquet of solutions, including consultation services, glass selection & processing, and glass integration, installation, and service. You do not have to worry about achieving the ideal balance between aesthetics, functionality, and appearance with us.
With trained professionals guiding you and knowledge on the correct type of glass for your homes or offices, you will make the right choice. Get in touch with us, and we will help you clear the confusion and achieve what you set out for the perfect home.