Looking to hire the best tempered glass manufacturing company? First, you must know about tempered glass, its benefits, and its uses of this glass and the most important thing that what things you should keep in mind when you going to hire the best tempered glass manufacturing Company. So, let's start with tempered glass.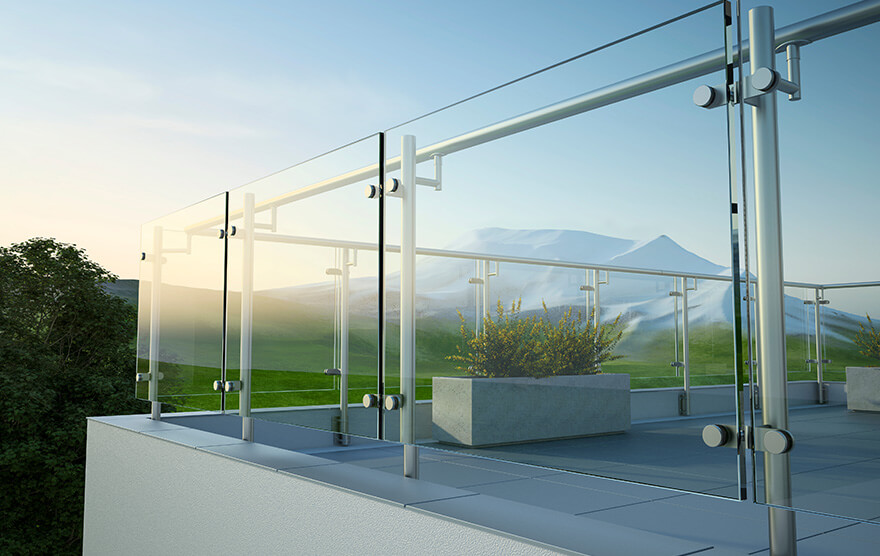 Tempered glass – best known as a safety glass
Toughened glass is also known as tempered glass is a type of safety glass that is made to be stronger than regular glass. The glass is compressed and strained, causing it to shatter into small pieces. This can result in injuries and damage, so the toughened glass is used to make windows, doors, tables, and other everyday items. Toughened glass eliminates the possibility of injury and is built under strict supervision to ensure strength and durability.
Why you should buy toughened glass?
Tempered glass has numerous advantages. The following are some of the most well-known advantages of tempered glass or you can say the reasons to buy toughened glass:
Safety Factor – The safety Factor is the most significant advantage of toughened glass over any other ordinary glass. Tempered glass does not splinter. Instead, it degrades into smaller pieces that are harmless.
Clear as float glass – Although the tempered glass process makes the glass extremely tough, it has no effect on the glass's overall clarity. Tempered glass is transparent and clear in appearance, making it ideal for display cases, glass doors, and windows.
Heat-Resistant glass – Tempered glass can withstand temperatures as high as 470 degrees Fahrenheit. This is one of the most noticeable characteristics that make tempered glass suitable for a variety of applications, such as the kitchen or bathroom, where the glass is frequently exposed to heat.
Versatile in nature – Tempered glass can be used almost anywhere; it makes a strong and attractive shower door, a transparent screen savior, and a stovetop base. Its nature is adaptable.
Tough – The thermal tempering process makes tempered glass far more durable than ordinary glass. Tempered glass can withstand high winds, bumps, blows, and minor or major explosions.
Non-Scratchable – Tempered glass is manufactured in such a way that it is thermally robust and tough. The manufacturing process also makes the tempered glass scratch-resistant. This is why tempered glass is regarded as an ideal material for a variety of applications, including:

Windows in passenger vehicles
Kitchen appliances from Glassdoor
Screen cards for mobile devices

A Wide Range – The common misconception that tempered glass is only available in one color and design is incorrect. Tempered glass comes in a variety of designs and patterns. They are available in stained, clear, frosted, and engraved patterns, for example. You can select the design or pattern that best suits you from a large selection.
Tempered glass is commonly used in
Toughened glass is commonly used in the fabrication of balcony doors, windows, brick buildings, shower doors, bathroom doors, exhibition areas and displays, and so on. Tempered glass is utilized in the manufacture of high-end industrial doors and windows. Tuffen glass is also used in construction projects. Frameless glass doors, vintage glass shelves, and large fixed windows are all made of toughened glass.
Checklist to hire the best tempered glass manufacturing Company
A tempered glass company, among other things, should exceed glass industry tolerances. It should also have the knowledge and equipment to perform flawlessly. When looking for a tempered glass company for a commercial project, you should carefully consider your options so that the finished product is exactly as you imagined it. But first, you must understand what to look for in a tempered glass company to ensure you make the right decision.
The company's services extend beyond just tempered glass.
Glass tempering companies should not only perform a few of the processes required to supply your glass. If this is the case, your lead times may be extended because the company will be sending your glass to other facilities to complete other fabrication functions.
The organization communicates with you.
An honest glass company communicates with its customers throughout the fabrication process, and they aren't afraid to let their customers speak with upper-level management. This way, you can keep track of how things are progressing and learn more about the unique properties of glass and the steps required to complete your project. Furthermore, you may be inspired.
Acknowledging the glass fabrication and tempering processes will help you understand why each stage is so important and why some steps take longer than others. Furthermore, as you speak with people at various levels of the company, you'll notice how much passion and expertise they bring to the task.
The company anticipates the unforeseen and exemplifies efficiency.
A company with only one tempering line will not be as efficient as one with two. If the former's sole piece of equipment fails, it will severely disrupt the project timeline they initially provided you. A company with limited fabrication machinery will face similar challenges.
The company is capable of maintaining glass tolerances.
There will always be some bowing, reshaping, and wave distortion when tempering glass. This is inherent in the tempering process because the glass is rapidly heated and then rapidly cooled. As a result, the industry establishes standard tolerances for tempering companies to follow.
A poor tempering company may be unable to consistently maintain these qualities, resulting in a finished product that exceeds the allowable tolerances for bowing or wave distortion. While a typical tempering company will meet these tolerances, an exceptional tempering company will use modern equipment and decades of experience to exceed these tolerances and ensure that you are more than satisfied with the quality of their work.
Before shipping, the company ensures that the glass has been cleaned.
When researching tempered glass companies, inquire about how the glass is handled during shipping. If the company claims to thoroughly clean the glass before shipping it, removing any signage of fingerprints and dust, you should surely give it a try. Even better if the company also ships the glass in custom crate shipping.
The company will not hide any fees from you.
You want to work with a trustworthy company. You don't want to be dazzled—and perplexed—by what a company charges for its services. Many glass companies try to sneak extra fees into your bill in the hopes that you won't notice. However, you should not have to deal with any hidden fees. Before the project begins, a reliable tempered glass company provides a quote that includes all fees. Everything is visible and transparent, like a beautiful piece of clear glass. That is the type of tempered glass company with which you should collaborate.
Best toughened glass suppliers near me
If we talk about the best toughened glass supplier near me then we must consider Asahi India Glass Ltd.  Because AIS is India's leading provider of integrated glass and window solutions. It offers customers complete solutions, including manufacturing, processing, fabrication, and installation. Nobody beats Asahi India Glass Ltd. when it comes to offering the best-priced toughened glass at the best quality. It is India's leading toughened glass manufacturer. The company is outfitted with all of the advanced machines required to produce high-quality tempered glass.
Now you understand everything you need to think about before hiring the Best Tempered Glass Manufacturing Company – AIS Glass. Make sure to take your time and cover all of your bases, as choosing the wrong company could cost you money in the long run!