Training and Development
We help you harness your full potential
At AIS, working and learning go hand-in-hand. Our nature of work is challenging, and that is what makes it highly rewarding. Every project presents an opportunity to learn, develop, and become better. Every employee receives plenty of growth opportunities in the form of on-the-job learning experiences, in-house training, external courses, and mentoring schemes to enhance their knowledge and make an increasingly positive impact on the organisation, the community, and the environment at large. With AIS, you get to dive into an immersive learning experience unlike any other.
4-Stage Training
Evaluation & Impact Model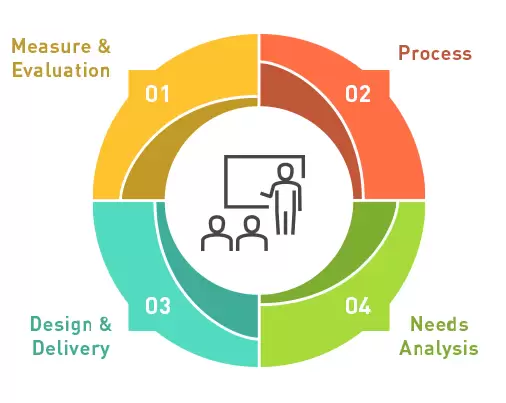 Learning Management System
Internal/External Programs
AIS RLC Reward & Recognition