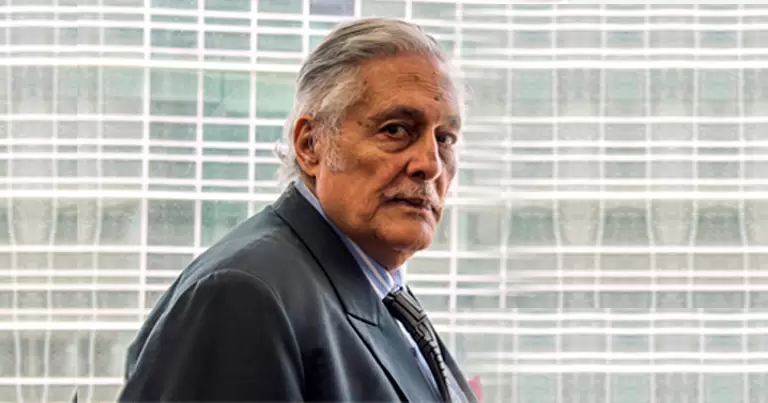 Chairman's Message
Being Future Ready means setting a vision and execution plan, which is the cornerstone of long-term sustainable growth for any company. For an organization designed for tomorrow, it is important to have the ability to see ahead of time and be ready to leverage future opportunities. It is equally important to be equipped with the capability to act upon those opportunities, through continuous augmentation of a progressive PDCA cycle.
Mr. B. M. Labroo
Dear Shareholders,

At AIS, we are continuously strengthening our business model to be Future Ready. We strongly believe that to be future-ready, a company needs to have a futuristic vision, customer centricity, focused PDCA management, timely investment in technology and management dedication. Also, these ingredients are not available "off the shelf" to any company, but are created and nurtured through years of focus and hard work and always keeping customer's interest at the centre of any strategy and execution.

That the markets are continuously evolving and transforming was sharply brought out, within and outside India, during FY 2018-19. The global economy witnessed turbulence in the UK and the Euro region on account of multiple factors but growth in the US remained on track at the back of fiscal stimuli. Asia and the Pacific continued to be among the world's fastest-growing regions, enabling global GDP to stay within the FY 2017-18 range, at 3.6%.

The Indian economy showed deceleration owing to multiple headwinds, with declining growth of private consumption and muted exports which triggered a slowdown. Indian GDP growth closed the year at 7.1%. However, the IMF World Economic Outlook report, released in April 2019, has projected growth pick-up to 7.3% in CY 2019 and 7.5% in CY 2020.

It is heartening to note that despite the challenging macro environment, AIS continued to stay on track with profitable growth, to post consolidated revenue at ₹ 2,931.91 crores for FY 2018-19, against ₹ 2,703.35 crores in the previous fiscal. Net profit before tax increased from ₹ 268.66 crores to ₹ 280.39 crores, while EBIDTA went up from ₹ 487.17 crores to ₹ 534.12 crores in the same period. Net profit after tax also correspondingly went up from ₹ 177.38 crores to ₹ 190.18 crores – an increase of 7.2%.
Given the financial performance of AIS in FY 2018-19 and the AIS's Dividend Policy, the Board has recommended a final dividend of ₹ 1.0 per share.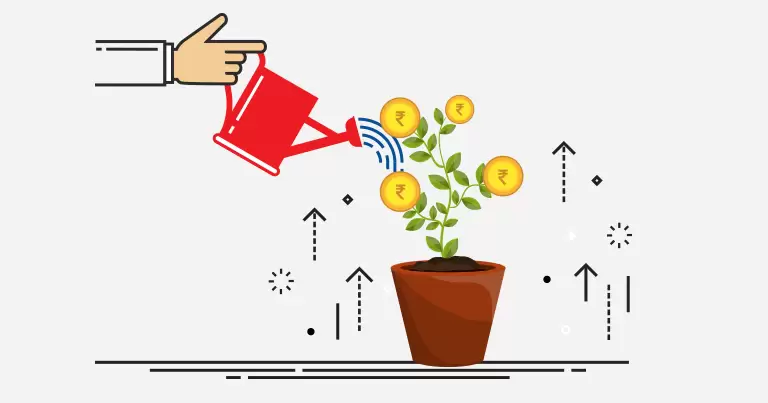 Despite the challenging environment, the automotive industry posted growth during FY 2018-19. As per the Society of Indian Automobile Manufacturers (SIAM), the industry produced 40,26,047 passenger vehicles and 11,12,176 commercial vehicles in FY 2018-19 as compared with 40,20,267 and 8,95,448 respectively in FY 2017-18. Overall automobile exports grew by a significant 9.6% during the year. With a 77% market share in the passenger vehicles segment, AIS continued to remain a leader in this segment.
The auto industry aspires to triple in size by 2026, with the pace of infrastructure development supporting growth. These could be definitive tailwinds for Indian Automotive Component Industries, thereby, providing AIS with lucrative future opportunities. As a leading player in the auto glass segment, we stand strategically poised to harness the opportunity on the strength of our visionary focus, innovation edge, strong product capabilities and extreme customer-centricity.

Fast-paced developments in the Indian construction and real estate industry, driven by demand for housing and retail construction, also continue to propel the demand for architectural glass. Despite a slowdown in the realty sector post RERA and GST, growth in the segment has remained buoyant, mainly for the large organised players, who are benefiting from the policy reforms. This augurs well for AIS.

Recent years have recorded an increasing demand for improved and better aesthetics in commercial complexes, which has further fuelled the growth of the use of high-performance glass in this segment. Growing environmental awareness is also boosting demand for high-performance glass used across segments. All customers, developers, architects, consultants are seeking energy-saving products and replacing artificial lights in offices and residential complexes with glass that brings in sunlight. An increase in urbanisation, strong housing demand, thrust towards affordable housings, the impact of regulatory norms/codes, use of higher value-added glass, aesthetics and growing love for glass in our everyday life, will ensure healthy growth of the architectural glass market in future. As a customer-centric, future-ready organisation, AIS continues to invest in the expansion of its capacities and capabilities, to be ready to meet future demands.

Our on-going expansion into Gujarat with our fifth automotive plant as well as our new sub-assembly unit at Andhra Pradesh shall ensure adequate capacities are available at strategic locations to meet future demand. Cognizant of the role of our people in the realisation of this goal, we shall continue to invest in their progression through various learning and development initiatives aimed at their empowerment. In this journey, we shall also remain focussed on enabling the progress of the communities around which we work, through our CSR charter. As part of our CSR focus, we continue to engage in education, skill development and training of youth in and around the villages of Bawal, Gujarat and Roorkee. We shall continue to invest in their development, going forward.
The future growth prospects are clearly positive and AIS, with its future-readiness, is fully geared to make the most of the burgeoning potential. The future, we believe, is beckoning us with its expanding bouquet of exciting new possibilities and we are ready to unleash the full potential of our strengths to harness the same.

On behalf of the Board, I would like to thank all our stakeholders, including our customers, employees, partners, suppliers, shareholders, policy makers and the communities around our various manufacturing facilities for their continued support to AIS in FY 2018-19. We continue to look forward for your support and encouragement in the coming years as well.