Car glasses are one of the most important yet the most underrated components of any car. Take them out of a four-wheeler, and even the most professional drivers would think twice before driving it! They don't only help in shielding you from extreme weather conditions (harsh sunlight, heavy rains, hail storms) but also protect you from debris that drifts by on the road.
Since glasses play such an important role in your car, you must take every possible step to ensure that your car glasses are always in top-notch condition. You carry out an in-house examination of your car glass by verifying whether there are any chips or cracks on it, any leaks around it, or whether any wind passes through it when you are driving.
In case you find out that there is any fault with your car glass, make sure to get in touch with your nearest car glass dealer. But not any dealer! You have to carry out a proper background check to ensure that they are competent enough. To make sure you land up with the ideal car glass dealer as soon as possible, here are a few things that you must consider before picking glass dealers in Delhi: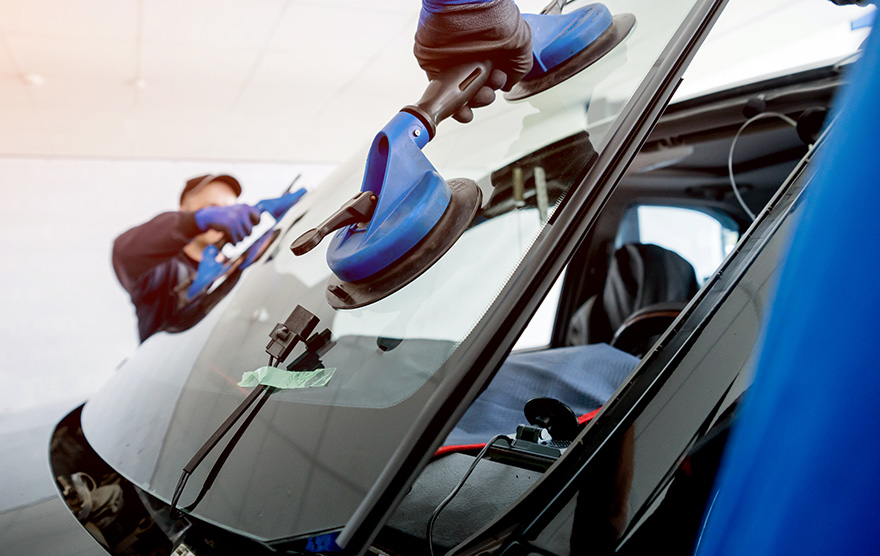 1. Off-site assistance
Every car owner has a busy schedule, and taking time out of your day for glass replacement can become hectic. Hence, when you are trying to find a car glass dealer, make it a point that they put up with your timetable and not the other way around.
In certain cases, you might not be able to drive the car down to the dealer because your car glass is shattered to such an extent that it delivers zero visibility. Moreover, in some situations, such as a car accident, your car glass might get completely detached. This is another situation where driving the car is next to impossible.
This is where off-site assistance comes into the picture! Off-site assistance ensures that you don't face any inconvenience, and the dealer accommodates your problems. Thus, before zeroing down on a dealer, make sure that they offer off-site assistance, and most importantly, they offer it without any extra charge.
2. Number of technicians that would be appointed to your car
Replacing car glasses is not an easy task, and any fault or inaccuracy here and there can result in technical failure. If a car glass is not installed properly, you might face reduced visibility, blurred vision, and rattling sounds while driving. Hence, to avoid such problems, you have to make sure that the car glass dealer in Mumbai installs your windshield properly.
You have to make sure that at least two technicians work dedicatedly on your car. They will give their undivided attention to your car and ensure that every step in the glass replacement process is carried out properly. From removing the trim to applying the urethane, two technicians will perform every step with utmost precision. Overall, make it a point that the dealer appoints at least two technicians to your car.
3. Nature of warranty
The best way to verify the quality of work of any car glass dealer is by quizzing them about if they offer any warranty on their workmanship or not. Every technician that works at a car glass replacement centre has to undergo specialized training and not only theoretical! Each worker has to get hands-on training as well that allows them to know the intricacies of this work.
So, when you are visiting or calling a dealer, make sure to grill them on whether their workers are experienced or not. If the dealer says yes, ask them if they would provide a warranty on the installation services provided by them. The answer to this one question would give you a clear picture of whether the dealer is worth your money or not. To sum up, in a few words, a quality dealer will always give a warranty on their workmanship!
4. Check out their response time
Let's draw out a scenario. You got your car glass replacement a few days back from your local dealer, and suddenly, it is rattling and offering reduced visibility. As it is showing every symptom of improper installation, you call up the dealer. But they don't pick up! This is why checking out the response time beforehand is important. So, the question is how you can check out the response time of different car glass dealers?
Well, first things first, you will have to make a list of several glass dealers around you. Once you have the list, the next step is to call every one of them. As and when you ring them up, make sure to note down the time they take to pick up your call. If they pick it up within a few seconds, you could shortlist them. However, if they don't pick up and don't pick up, you must tick them off the list.
5. Quick installation
Another important factor to consider before finalizing a glass dealer is a quick installation. If your car stays at their facility for several days, it would cause a major problem with your daily routine. Moreover, in case your car remains at its centre, the chances of your car getting damaged also increases. So, when you are checking out different dealers, you have to make sure that they offer quick installation.
Here, quick installation means an hour only! Since your car glass would get reinstalled in about an hour only, rest assured your hectic schedule won't be compromised. The ideal way of finding out whether a dealer delivers quick and seamless installation is by finding out their reviews. Take a look at Google reviews and ask their previous customers whether they got their car back quickly or not.
6. Use of OEM-grade materials for installation
The automotive industry still remains largely unregulated. This means it is very easy for any dealer to use low-quality products, which they can procure at a lower rate and sell at a higher price, hence increasing their margins. As car glasses play a significant role in ensuring your safety, you have to make sure that the dealer you zero down on uses OEM-grade materials for installation.
By materials, we mean the glass itself and the adhesive that is used for installation. When a dealer uses OEM-grade materials, it means they care about the safety of their customers. Hence, when you are shortlisting a list of 'car glass dealers near me', make it a point to only go for those ones that make use of OEM-grade installation materials.
Thus, you have to keep in mind that finding the right dealer could take a bit of time and effort, but it is all worth it! Your car glass is the only thing that separates the inside of your car from the outside, and you can only entrust their quality to a verified dealer like AIS Glass.
So, in short, we can say that the best way of landing up with the ideal dealer is shortlisting them and checking out their response time, whether they offer off-site assistance or not, and if they deliver a warranty on their workmanship. Plus, quick installation, the proper appointment of technicians, and the use of OEM-grade materials is a must. If they meet the criteria, go with them without any doubt! To know more, get in touch!